About Luxe Bidet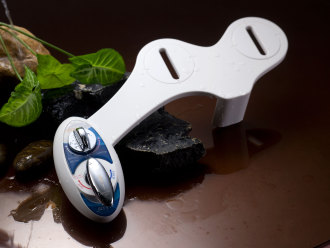 Luxe Bidet is a growing company based in San Diego, California. We pride ourselves on producing premium quality bidets as a hygienic and comfortable alternative to toilet paper.
Bidets are often recommended for the elderly or for those recovering from surgery, but they can be used by anyone. They cut down on toilet paper usage, improve hygiene, and leave you with a refreshingly clean feeling. Even children at an appropriate age can operate a bidet on their own.
Luxe Bidet products are mechanical attachments and cost far less than many electric bidets. Installation is simple so you can do it yourself. All accessories are provided; you only need a screwdriver and wrench.
If you have any questions, check the FAQs or Contact Us.
Thank you for your interest in Luxe Bidet.
Shipping & Delivery
We ship worldwide within 24 hours of payment. For US orders, USPS standard ground shipping is free and takes 5-7 business days. You can also choose 2-day expedited service for an extra fee. All international orders are shipped using USPS International Priority Mail, which takes approximately 15 business days. Tracking information is provided for all orders.
Returns & Replacements
Your satisfaction is our guarantee. If you are not satisfied with your bidet for any reason, you may return it within 30 days of the purchase date to receive a full refund for the purchase price.
Our bidets come with a 12, 15, or 18 month warranty. We will promptly replace any defective parts, free of charge, within the specified warranty period. Contact Us to request a replacement part or bidet. To help us process your request, please provide your order number and the address at which you received your order.
12 month warranty: MB110, MB210, and MB320
15 month warranty: Vi-110, Elite110, and Elite320
18 month warranty: Neo 110, Neo 120, Neo 180, Neo 250, and Neo 320
Privacy & Security
We honor your privacy and will never sell or give your information to any third party for any purpose unless required by law.